From the January 2010 Idaho Observer:
---
Haiti Quake: Natural or Man-made disaster?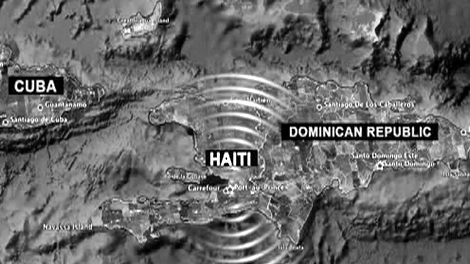 The January 12 earthquake devastating the island nation of Haiti has prompted several researchers to question whether the earthquake was the result of HAARP and the U.S. military's use of their top-secret earthquake weapons technology.
The U.S. has a long history of meddling in the affairs of Haiti. Foreign policy advisor to Obama, Anthony Lake, instigated the U.S. invasion of Haiti in 1994 that resulted in placing the nation's elected President Aristide in political chains. Lake supported a World Bank/IMF overhaul of the Haitian economy, causing an increase in malnutrition-related deaths among Haitians and setting the stage for the political disaster that defined Haitian reality prior to the devastating earthquake.
A Jan. 13 Associated Press story tells us that Obama promised to send 2,000 Marines to Haiti within the next few days. Greg Palast, writing for The Huffington Post on Jan. 17, notes that "the International Search and Rescue Team, fully equipped and self-sufficient for up to seven days in the field, deployed immediately with ten metric tons of tools and equipment, three tons of water, tents, advanced communication equipment and water purifying capability. They're from Iceland." China deployed rescuers with "sniffer dogs" within 48 hours of the quake. The U.S. is the closest country with rescue operations available from both Miami and Puerto Rico. Why the delay?
Shades of Hurricane Katrina
The Marines finally arrived Jan. 16 with the aircraft carrier USS Carl Vinson sans any emergency relief supplies. It did have sidewinder missiles and 19 helicopters. According to Palast, FEMA has access to ready-to-go potable water, generators, mobile medical equipment and food for the Gulf Coast, and these supplies were available but not used for the Hurricane Katrina disaster. Army Lt. Gen. Russel Honoré, who served as the task force commander for emergency response after Hurricane Katrina, told the Christian Science Monitor, "I thought we had learned... from Katrina, [to] take food and water and start evacuating people." And to top it off, Obama's Defense Secretary Robert Gates is quoted as saying, "I don't know how this government could have responded faster or more comprehensively than it has."

Palast writes that Gates wouldn't send in food and water because there was no "structure... to provide security." For Gates, who was first appointed by Bush and a key decision maker in the Katrina disaster, it's security first. Palast calls it "Blackwater before drinking water."

According to Greg Palast, "There's no such thing as a 'natural' disaster. 200,000 Haitians have been slaughtered by slum housing and IMF 'austerity' plans." One blogger noted that Haiti was one of the first countries to walk out of the recent Copenhagen Summit.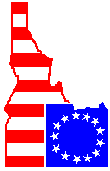 Home - Current Edition
Advertising Rate Sheet
About the Idaho Observer
Some recent articles
Some older articles
Why we're here
Subscribe
Our Writers
Corrections and Clarifications
Hari Heath
Vaccination Liberation - vaclib.org