From the December 2009 Idaho Observer:
---
H.S.Student Activist Assaulted and Suspended for Handing out Vaccine-Truth Literature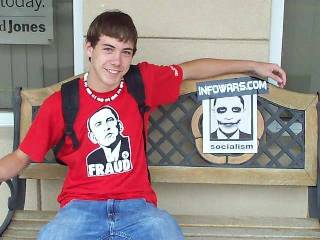 Robert Wanek, age 17, produces videos and posts them on his YouTube.com website. An accomplished activist on 911, the Obama fraud, the rise of the police state and now vaccines, he has yet to post his latest video, concerned with actions against him by his school.
The fliers consisted of simple medical studies that disprove vaccine safety claims by the CDC. On December 16, Breckenridge High School, Breckenridge, Minnesota was holding a free vaccination clinic for all willing students, I signed up on the 14th intending to enter the science room to hand out educational fliers. When I began handing them out, I was physically pushed around by my principal. This didn't stop me from handing out many more fliers to the waiting students, some of which changed their mind and began to leave the line. After being threatened with arrest and removal from school property, I went back to class. When I was dismissed at 1:30 I ran back to the clinic. After being physical blocked by a public health official I slid under her arm and began peacefully offering nurses more information. This is when my science teacher Scott Wermerskirchen assaulted me by pushing, bumping, grabbing, and aggressively 'bearhugging' me in an attempt to get my video camera. The whole altercation was captured on multiple security cameras and seen by over 20 witnesses. The school is refusing to release any video footage, and has not taken action against this teacher. However, the punishment issued to me for handing out fliers was a 2 day school suspension. This is ludicrous, unjust and downright fascist.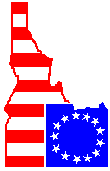 Home - Current Edition
Advertising Rate Sheet
About the Idaho Observer
Some recent articles
Some older articles
Why we're here
Subscribe
Our Writers
Corrections and Clarifications
Hari Heath
Vaccination Liberation - vaclib.org