Ft. Hood-Winked: Newest False-Flag Shooting Story Riddled with Holes
The Fort Hood Shootings are likely to fall into history alongside Waco, Oklahoma City, 9-11, the Columbine massacre and the JFK assassination -- the official story and media tales claim one scenario while the evidence suggests the possibility of another. In the course of time, some evidence falls away under a cloud of suppression while other details emerge, remaining officially unanswered because they must. Official stories can never be allowed to change. They are the platform of the collective belief system. Intuitive researcher, Don Nicoloff, presents some early findings as this emerging story begins to unravel. Meanwhile, officials and the mainstream media continue to press their lone gunman theory as fact.
by Don Nicoloff
KILLEEN, TX — On November 5, 2009, a crazed gunman went on a shooting rampage at Ft. Hood, the largest army base in the U.S., leaving 12 dead and 31 wounded U.S. Army personnel in his wake. Initial mainstream media (MSM) reports first pinned the shootings on "five," then "three" assailants. By day's end, the MSM had whittled their list of unnamed suspects down to one: Major Nidal Malik Hasan, an Army psychiatrist alleged to have been selected for deployment to Afghanistan.
Initial reports were in stark contrast to amended updates, first, by the hour, then by the minute. One shooter was proclaimed to have been killed and another wounded before escaping. "Major Hasan stormed into the base processing center wielding a 9-mm pistol and a .45 caliber handgun, shooting at everyone in sight" until he was subdued by base security officers.
Described as a 'crack marksman', Major Hasan entered the processing center, emptied his two handguns, reloaded, and continued firing upon dozens of fleeing, unarmed victims. Hasan was shot in the crossfire, initially pronounced dead, but later "in stable condition," "critical condition," "in a coma," and finally, "resting comfortably while recovering from four gunshot wounds." On Friday, the 13th of November, Hasan was officially charged for the murder of 13 victims and 30 wounded, the list reflecting one additional death.
Contrary to media reports and press conferences conducted by base commander Lt. General Robert W. Cone, there were multiple accounts of "automatic weapons fire" heard by base personnel attending a graduation ceremony, by soldiers living in the barracks, theater employees, and by other base employees. In fact, there were at least three separate incidents occurring on the base, according to independent reports made by witnesses outside of the MSM.
One report described two soldiers who were slated to be deployed in Afghanistan being counseled by Major Hasan within their quarters at the base barracks, not in the processing center. The two soldiers had declared that attempts to force them into deployment "would be met with force." It was alleged by those witnesses that Hasan, a practicing Muslim, was blamed for the incident in order to quash rumors of insubordination and low morale among vociferous Army personnel against the war in Afghanistan and elsewhere in the Middle East.
If this assessment is true, then it is apparent that Major Hasan's Palestinian heritage, along with his Muslim faith, became the major foundation for a military/media cover-up of immense proportions. The public's reaction to the 'facts' indicates that the cover story has, so far, met with a modicum of success.
A precursory examination of Major Nidal Malik Hasan's background and medical qualifications paints a different picture. The Pentagon would have assessed these qualifications prior to promoting him to the status of Major - an unlikely promotion, unless his mission was other than that revealed by the MSM.
Major Nidal Malik Hasan's Palestinian roots
According to the 'official' background investigation conducted by two consultants, the Northeast Intelligence Network and Canada Free Press, Maj. Nidal Malik Hasan's parents were Malik Awakallah Hasan, 52 (August 7, 1946 - April 16, 1998) and Hanan Ismail (Nora) Hasan, 49 (January 15, 1952 - May 30, 2001). Both were young immigrants from Palestine who succeeded in business, owning the Capitol Restaurant, the Mount Olive Grill and Bar, and the Community Grocery Store on Elm Avenue in Roanoke, VA. Malik emigrated at age 16 and Nora, his wife, "as a young girl." Mrs. Hasan "followed her husband to Roanoke in 1986," one year after his arrival there. [Obituary: The Roanoke Times, VA, April 18, 1998 and Obituary: The Roanoke Times, May 31, 2001.]
Background checks on Malik Awakallah Hasan and Hanan Ismail (Nora) Hasan reveal a different story. Both have used aliases, a fact which leads directly to associations within and outside of U.S./international intelligence communities. What we are not told in their respective obituaries is why there was a separation of at least one year when Malik went to Roanoke, VA in 1985 to begin his career as a restauranteur/grocer, especially since she is credited as having been the driving force behind their success.
How Malik Awakallah Hasan financed the purchases of three food outlets is unknown; virtually no information about his education and prior vocation(s) is available. Though "he died in 1998," no official death record for a "Malik Awakallah Hasan" exists worldwide. Death records are also suspiciously absent for "Hanan Ismail (Nora) Hasan." Neither Malik nor Hanan had Social Security numbers, so one could rightfully conclude that their names were aliases. Other than obituary references, the couple's lives seemed to materialize and then dematerialize into the same thin air.
The Hasan family's home at 666 Ramada Rd., Vinton, VA was a few miles east of Roanoke, the location of the family's food businesses. The house was sold to Alma Jerkovic, who purchased it "ten years ago." Further to the west lies Blacksburg, home of Virginia Tech, where Nidal Malik Hasan is alleged to have enrolled as an ROTC candidate, earning a bachelor's degree in biochemistry from the Center for Applied Behavior Systems, a U.S. psychological warfare training center.
Major Hasan's secret research expertise
According to official records, Maj. Hasan attended graduate school and received his medical degree from the Uniformed Services University of the Health Sciences, Bethesda, MD in 2003 — home of MK-ULTRA, the military's covert mind-control program. Hasan was also a researcher for the military's U.S. Center for the Study of Traumatic Stress, which had a web site that mysteriously disappeared off the Internet shortly after the Ft. Hood shootings. It is also alleged that Maj. Hasan had been researching Radio Hypnotic Antra-Cerebral-Control Electronic Dissolution of Memory (RHIC-EDAM), a CIA project.
The Virginia BofM lists post-graduate studies in "Psychiatry, WRAMC [Walter Reed Army Medical Center], Washington, D.C., USA, Year Residency Completed: 2007. Disaster and Preventative Psychiatry, USUHS/WRAMC, Bethesda, MD, USA, Year Fellowship Completed: 2009."
The official references to Maj. Nidal Malik Hasan's military career and his medical education are questionable at best. In spite of his "poor performance" at WRAMC, he was allowed to continue his psychiatric practice in Texas, though "due to soon be deployed in Afghanistan." His mid-level officer designation would likely have afforded him a high security clearance. The Virginia Board of Medicine, Practitioner Information website refers to him as "Nidal Malik Hasan, MD," certification number, "0101238630." All of Hasan's entries were updated on 10/13/09, though no certifications or publications are listed.
Hasan was transferred to Ft. Hood in July, 2009. His primary practice address was Darnall Army Medical Center, 36000 Darnall Loop, Ft. Hood, TX 76544; Phone: 301-547-1599. The phone number, also printed on Hasan's business card, is an unlisted landline in Bethesda, MD. The explanation for his shooting rampage put forth by the media was communicated within his Internet blog postings, where he voiced his opposition to war in the Middle East.
Major Hasan's secret identities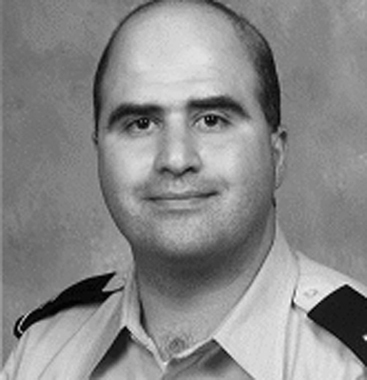 Major Nidal Malik Hasan
This author suspected the "Malik" name was an alias, and if so, the aliases found in various databases might reveal the real identities of the "Hasan" clan. Inconsistencies in the spelling of Nidal's name hinted of a cover-up.
An article published by huffingtonpost.com referred to the Ft. Hood shooter as "Malik Nadal Hasan" [sic.], and yet another referred to his birth name as "Abduwali Malik Hasan." Genealogical searches under those names were fruitless, though aliases, relatives, and associates provided clues to "Nidal Malik Hasan's" true identity.
An alleged relative/associate of Nidal Malik Hasan is "Ali Zein" (alternately "Elzein," "El-Zein," "El Zein," "Al-Zein," "Al Zein," "Zain," "Al Zain," "Mozain," and "Al Reda"). These aliases lead to photos and vocational descriptions in information technology fields, including computer software design, computer electronics, and state-of-the-art cell phone batteries. The aliases also reveal that "Major Nidal Malik Hasan" was the least publicized of several personalities advertised on various web sites.
Following the "Ali Zein" lead, court documentation of divorce proceedings and subsequent appeals revealed the likely identities of Hasan's (aka Ali Zein) parents to be "Ezzat M. Zein," and "Nora H. (Burgan) Zein." Hidden assets, i.e. "the sale of a restaurant and undeclared annual payments," received and unreported by Ezzat Zein, in the amount of $36,000, were being sought by Nora Zein in an amendment to the original divorce decree based upon those discovered assets. Ezzat was seeking relief from child support for one of his three children who had recently turned age 18. The "Hasans," coincidentally, also had three children.
The number of known aliases are too numerous for the purpose of discussion. However, addresses in Washington, D.C.; Herndon, Falls Church, Fairfax, Alexandria, Vinton, and Roanoke, VA; Stone Mountain, GA; and others in TX, IA, MO, FL and CA match those belonging to the Hasans. Conveniently, there are no photos of Malik and Hanan Hasan, though their aliases reveal a few surprises. Ali Zein provided ample glue to assist us in connecting the dots.
The significance of the "Malik" name relates to previously unknown investment companies that share common locations with the aforementioned aliases. International Currency Review British publisher/editor/financial analyst Christopher Story recently revealed the "Malik" dimension as it relates to international money laundering and the financial conduits which fund al-Qaeda, a CIA-sponsored terrorist network.
In a November 10, 2009 article, "Barack Obama Faces Veterans' Day Deadline to Comply" (www.worldreports.org), Story wrote:
The Malik trail identifies the following linkages: Malik Investments Inc., Carrollton, Texas; Malik Investments Llc., Charlotte, NC; Malik Investments Inc., Stone Mountain, GA; Ilyas Malik, Chief Manager, Habib Bank, Zurich (previously Branch Manager at the Baker Street branch, London); Malik Management Zentrum, St. Gallen Seminare AG; Malik Enterprise, based at Anaheim, CA; Malik Enterprises Llc., Key Biscayne, FL; Malik Holdings Inc., Oxon Hill, MD; Malik Trading Corporation, Madison GA; Malik's Corporation, Washington DC."
Most of the (above) locations mirror those found in conjunction with the Hasan/Zein/El Zein aliases and their various spellings. Houses, apartment complexes, condominiums, shopping plazas, malls, office buildings, restaurants, grocery stores, motels, hotels, realtors, and banks are among the typical money-laundering vehicles used to funnel funds into al-Qaeda cells.
Nidal Malik Hasan: The alter egos of a 'patsy'
Using Facebook, LinkedIn, Twitter, and other Internet social databases, MK-ULTRA figures post photographs and other biographical information that reveal their associations and/or ties to organized crime. "Nidal Malik Hasan" did not post his image or name in such databases, though his handlers and the media did that on his behalf. Hasan's aliases reveal a network of 'friends' (operatives) who are associated with each of his alter egos. The alter egos, identified by aliases and accompanying photos, perform various missions or are associated with specific financial transactions.
Hasan's alleged original first name is "Abduwali," (abbreviated "Ali") and "Abdullah" when referencing some of his aliases. It should also be noted that his email address is abduwali.hasan@us.army.mil. Based on the information found in his parents' divorce transcripts, his official last name would be "Zein" and/or any of the above-mentioned variations.
Since Malik and Hanan Hasan are aliases, Nidal Malik Hasan's name is an alias intended to hide his true identity. The parents "died," allowing them to assume their undercover identities. So why would "Nidal Malik Hasan" have been the chosen patsy for a false-flag event at Ft. Hood? Because "Malik" refers to the tax-free real estate investment companies as well as banking scams, hypothecated derivatives/hedge funds, real estate foreclosures/transfers/sales, and drug smuggling which are used to finance highly organized terrorist organizations and their activities both in the U.S. and abroad.
Ft. Hood: Behind the veiled curtain
In direct conflict with claims that the Hasan family was from Palestine, Texas Senator Kay Bailey Hutchison stated that the Hasans "were from Jordan." What did she know that led her to make such a claim? The significance of that statement is directly related to what really occurred at Ft. Hood, behind the chaos of mass murder and automatic weapons fire.
In his article Christopher Story alluded to George W. and Laura Bush's secret visit to Ft. Hood shortly after the shootings. Bush had asked for anonymity, though a Los Angeles Times photo spread and story depicted the Bushes consoling the bereaved families of shooting victims. It was later learned, according to Story's financial intelligence updates, that George H.W. Bush was seen at the base as well.
Those visits, according to Story's sources, were related to the orchestrated theft of "Chinese Boxes" stored at the base near the airstrip. The boxes contained bank notes (Series 1933-1934), gold, and other valuables, all collateralized by 10,000 tons of gold, given to the U.S. by China, in order to establish a new currency in Iraq post-Saddam Hussein. The boxes were originally shipped to — you guessed it — Jordan — some 15 years ago. Once waylaid, the 55 pallets of stolen loot were surreptitiously returned to Ft. Hood, where they remained until November 5, 2009.
The shootings provided the necessary diversion to draw attention away from the heist underway at the airstrip. Helicopters flying overhead added to the noise level, thereby masking the sound of a C-130 transport plane, seen taking off during the confusion, with some or all of the 55 pallets. Story concluded that Chinese secret service agents intercepted the delivery at an unnamed location, thus, retrieving their stolen property.
Previous reports had Bush 41 at high-level meetings in Germany, while Angela Merkel signed financial documents in Washington, D.C. It was speculated that Bush would likely sabotage any agreements by colluding with associates at Deutschebank in Germany. It was later learned that both Bush 41 and 43 had made the trip to Killeen, TX, obviously to monitor financial activities. The secrecy was requested to prevent Bush's partners in crime, Bill and Hillary Clinton, from learning of the heist. The news reached the Clintons, causing a rift in their embezzlement partnership.
Blowback from Operation "Malik"
The media spin surrounding the Ft. Hood shootings is designed to hoodwink the unwary while fomenting further anti-Muslim hatred. It is apparent that "Nidal Malik Hasan" (aka Ali Zein) was specially chosen for the role he played as a crazed gunman intent on avoiding deployment to Afghanistan. Whether he was aware of his actions, or not, depends on the level of MK-ULTRA mind control he received at Virginia Tech, the underground base at Blacksburg, VA, or at the WRAMC in Bethesda, MD. For the time being, he will remain the patsy. Web postings attributed to him were likely planted by intelligence operatives in order to establish a pretext for his actions. We have yet to hear his account of the events on November 5, 2009.
The CIA/Mossad connections of the "Hasan" clan become obvious if one follows the trail of real estate fraud and money laundering. Both organizations are the co-creators of al-Qaeda, and their newly-acquired wealth may very likely be intended to finance an attack on Iran.
Now that the cat is out of the bag, what false-flag event will they plan next? Based on these revelations, the inevitable blowback will likely result in a 'return to sender'.
Don Nicoloff is a researcher, writer and host of Evident Footprints, a radio show on BBSradio.com For the full investigation into the Ft. Hood shooting rampage, go to Don Nicoloff's website at http://directlightproductions.com Readers are also encouraged to read Webster G. Tarpley's lengthy article on Rense.com, "Major Hasan Of Fort Hood - A Patsy In A Drill Gone Live?"