From the March 2005 Idaho Observer:
---
OK City Bombing 10 year anniversary rally is a go
OKLAHOMA CITY—OK City Bombing: A Day of Truth Ten Years Later is going to happen. Though details are still being worked out at this time, an event is being scheduled for Tuesday, April 19, 2005. A large cast of speakers is taking shape for a day of news and remembrances. The list includes former juror Hoppy Heidelberg, attorneys Michael Johnston and Harmon Taylor, retired OK City police officer Don Browning, authors Paul Craig Roberts and John Kaminski, investigator Bob Bickel, bombing survivors Jan Graham and V.Z. Lawton and General Ben Partin. The keynote speaker has not yet been able to confirm at this time. To keep abreast of developments, go to www.OKCtruth.com. You may also call Catherine Rott at (580) 233-6127. Don and Ingri of The IO are planning to attend.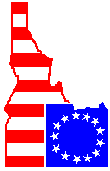 Home - Current Edition
Advertising Rate Sheet
About the Idaho Observer
Some recent articles
Some older articles
Why we're here
Subscribe
Our Writers
Corrections and Clarifications
Hari Heath
Vaccination Liberation - vaclib.org
---
The Idaho Observer
P.O. Box 457
Spirit Lake, Idaho 83869
Phone: 208-255-2307
Email: vaclib@startmail.com
Web:
http://idaho-observer.com
http://proliberty.com/observer/