From the September 2002 Idaho Observer:
---
Feds deliver dark injustice to anti-aging supplement developer
Ailing and mistreated Kimball, 62, aging quickly in federal pen
by The Idaho Observer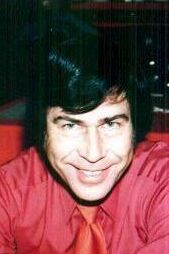 Jo Kimball has been holding the family and the business together since her husband Jay was sentenced in October, 2000, to serve 13 years in prison for alleged violations of federal product labeling laws. Jo talks to her husband daily and visits him whenever she can. Though the photo at right was taken a few years prior to his wrongful conviction, it is representative of the man who was, in essence, found by Florida District Federal Judge Richard Lazzara to be guilty of improving peoples' lives without federal approval. Jo says that it would be almost impossible to identify her husband from this photo [ http://www.idaho-observer.com/images/jkimball.jpg] today. The way the Bureau of Prisons is neglecting and torturing Kimball (and other prisoners) is aging him so rapidly that she is in constant fear for his life. "I make him call me everyday because I don't trust what they are doing to him," Jo said.
Once you understand that the powerful pharmaceutical lobby is the intelligence behind the 10-year persecution of Kimball and his company it is impossible to associate pharmaceutical companies with medicine and healing. Kimball's Discovery Experimental & Development was guilty, in the minds of the pharma cartel, of stabilizing selegiline into a product called Liquid Deprenyl Citrate (LDC) so that people with Parkinson's and other degenerative diseases could restore their quality of life naturally and with zero negative side effects.
The "trial" record shows that use of LDC never prompted a consumer complaint and that there was no scientific reason to preclude the production, sale or use of LDC. The record also shows that U.S. Attorney Michael Rubenstein committed numerous perjuries and defrauded the grand jury to accomplish his mission -- put Kimball in prison no mater what. At sentencing Judge Lazzara determined that LDC causes no harm. But then right before sending him down for 13 years, Judge Lazzara said, "Mr. Kimball does not respect authority, he does not respect the law."
Kimball has an appeal going forward but it appears that powerful forces are in motion to see to it that the appeal does not see the light of an impartial court.
Kimball's friends, family and supporters believe that Judge Lazzara gave Kimball what is intended to be a death sentence. We also believe that Kimball was not meant to, nor does he deserve to die in prison for the crime of helping hundreds, maybe thousands of people overcome chronic illness. By October a campaign will be firmly underway to pressure an overturn of Kimball's conviction.
***
For background on LDC and the persecution of Jay Kimball, see the July, 1999 and December, 2000 editions of The Idaho Observer (either request hardcopies from our office or see them online at www.idaho-observer.com). Then, armed with the indignation that you will feel after catching up on this travesty, be prepared to help release this noble American from the clutches of the police state.
***
What happened to the Kimball investigation?
by Don Harkins
Due to the unbelievable atrocities that had been committed against Jay Kimball, 62, since being placed into the custody of the Bureau of Prisons (BOP), an accumulation of documentation triggered an investigation by the federal agency's Office of the Investigator General (OIG) last spring.
Involved also was the office of Senator Chuck Grassley (R-Iowa). According to Kimball, the investigation was going well until some of the documentation led to former Missouri Senator and current U.S. Attorney General John Ashcroft. That is when the investigation sputtered and died.
Since being kangarooed into prison in October, 2000, a four inch-thick file is necessary to document what the BOP has done to Jay Kimball.
And that does not include the files of stories and documents that describe the abuses of others in the custody of the BOP.
Kimball began compiling the documentation in the abuses of himself and the abuses of other innocent men. We published a few of the stories in the February, 2001 edition of The IO.
Though he took a lot of heat for his desire to stand up for the injustices others less educated than himself were experiencing, Kimball really began getting scorched when he stood up for prisoners of Arabic descent after Sept. 11, 2001.
By Sept. 15, 2001, Arabic inmates were being rounded up and put into solitary confinement where they were being mentally tortured and told that in a time of war they would be executed along with all the other inmates (curiously, we received unconnected reports from both state and federal prisons that guards were telling prisoners that in wartime all the prisoners would be killed).
The near death of Jay Kimball
By the time Kimball had arrived at Coleman-Lowe FCI December 27, 2000, he had a serious cough that developed at LaBelle Jail and severe back and shoulder pain that resulted from being thrown from his seat while handcuffed, leg-ironed and waist-chained en route to LaBelle in the custody of the U.S. Marshal's Service.
His medical condition continued to decline which prompted his first request for an OIG investigation.
By August, 2001, Kimball believed he would die soon without medical attention. During this time Kimball was working on his appeal and legal matters connected with the ill-treatment he and other very sick inmates were receiving.
He finally received antibiotic treatments for seven months that got him well enough to endure two operations necessitated by the scar tissue that developed from nearly a year of constant coughing.
Then secondary infections developed in Kimball's teeth.
The office of "Attorney" Jay Kimball
Kimball has been his own lead attorney for several years. He represented himself from prison at a hearing. His office in prison was a phone -- no desk, no chair. They made him sit on the floor to do his paperwork and removed his legal documents when the hearing was over and returned them when it resumed again, leaving him no opportunity to prepare for cross examination or review notes.
As I review the evidence I have received to put this page together, I am ashamed to admit that I have not begun to capture the cruelty to which this man, and the other men have been subjected. There is a constitutional provision against cruel and unusual punishment. The manner in which the innocent political prisoners are treated in the U.S. is just one more piece of evidence to prove that there is no Constitution -- only lawlessness.
Judge Richard Lazzara, the same judge that sentenced Kimball to 13 years for allegedly mislabeling a product that admittedly caused no harm, recently sentenced some people convicted on 32 counts including felonies, fraud and mail fraud to four years in prison. Unlike Kimball who was cuffed and immediately taken away to prison, Judge Lazzara let the convicted felons remain free on bail pending appeal because, "They caused no harm," he said for the record.
***
Related links:
Florida Grand jury hears drug maker murder tale
http://www.idaho-observer.com/19990705.htm
State, federal agents wage war against Florida pharmaceutical research company
http://www.idaho-observer.com/19990706.htm
Michael J. Fox Foundation: Parkinson's research fraud?
http://www.idaho-observer.com/20000914.htm
Health product developer sentenced to 13 years
http://www.idaho-observer.com/20001104.htm
Abused in custody: Jay Kimball needs your help now
http://www.idaho-observer.com/20001201.htm
Notes from a Florida Federal prison
http://www.idaho-observer.com/20010202.htm