From the May 2002 Idaho Observer:
---
If you think they can't do this then think again -- they already have
by Joel Kretz
President, Okanogan County Farm Bureau

"They can't do that!" is invariably the first response from landowners as they begin to understand the provisions of the new Road Maintenance and Abandonment Plan (RMAPs). The problem is, they already have. The Legislature passed it, it is law, and many landowners are already in violation.
Landowners of over 500 acres are presently receiving letters notifying them of their state of non-compliance and giving them 30 days to respond. Landowners of less than 500 acres will begin to receive notices in 2004 unless they apply sooner for a Forest Practice Application, which will force them to submit a plan.
The basic bottom line of RMAPs is that private landowners have a choice to make with all their forest roads; either bring them up to Department of Natural Resources (DNR) standards or abandon them in a permanent fashion, physically blocking them off from future use.
Required road standards vary greatly depending on their potential for "impacting a public resource."
"Public resource" is a nebulous term but appears to include water, fish, wildlife, air and pretty much anything else they want to include. In other words we own the land and are expected to pay the taxes but are required to manage our land to meet DNR standards for protecting "public resources." We are required to identify all problems or "potential" problems to a public resource to DNR who then shares this information with Dept. of Ecology, Fish and Wildlife, Tribes and "interested parties." This means we are required to share all information regarding problems or potential problems on our private land with the people who will then be in a position to prosecute or sue us. I question why any sane person would voluntarily enter into a agreement of this sort.
Point is, it isn't voluntary. Basically if you own land "capable of supporting a merchantable stand of timber" (WAC222-16-010) you are required to participate. This appears to include owners of range land if trees are present. At a recent Okanogan Resource Council meeting a DNR spokesman told us they anticipate enforcing this down to two acre parcels.
Another troubling aspect of this legislation is that signing RMAPs appears to put a conservation easement type cloud on your deed. For example, if, after signing an RMAP agreement, you sell your property and fail to properly notify both the buyer and the DNR of the continuing obligation to your RMAPs plan, you can be held responsible for costs of both compliance and legal fees.
Taking this thought a bit further, let's say you determine that it will cost you $100,000 to comply with your RMAP. At this point most people would be forced to sell, leading to this dilemma. If you don't properly notify the buyer and DNR, you are still responsible for costs of compliance. If you do notify the buyer it seems obvious that any prudent buyer would request a price reduction of $100,000. Many of us would consider this a taking.
DNR's solution to this problem is that by allowing us 15 years to complete the required work we will hopefully be able to tie a harvest in with the compliance work to help offset costs. My response is that most of us willing to invest the time, work, and risk, of raising a long term crop such as trees, do not want to spend the possible profit satisfying the twisted dreams of some clutching bureaucrat.
The unintended and unfortunate result of all this will be to force many large landowners to sell -- if a buyer could be found -- or subdivide, resulting in a further loss of wildlife habitat, more roads, and environmental costs.
Another concern is that this process falls under the concept of "adaptive management." In other words if a landowner decided he could live with the conditions on his RMAP and decided to sign up, under "adaptive management" the deal could change at any time, putting the landowner in the unenviable position of signing a contract he must live up to but the other party could change.
By now most of you must be asking how did we get into this mess. RMAPs and a host of other regulations are the result of the Forest and Fish negotiations of the late 90s, and are implemented by the Forest Practice board. These negotiations were driven by federal threats under the Endangered Species Act. All parties were well represented at the table except the people with the most to lose -- small landowners.
Big Timber was there, every agency under the sun, the tribes, environmentalists, bureaucrats, most of them with nothing on the table, arguing over the scraps of YOUR private property. Small landowners had one seat at the table, a small group of treefarmers with few members, no money, and no chance.
Remember also, under the new definition of "small landowner" anyone with over 500 acres was now considered a large landowner and represented essentially by Weyerhauser. A good example of how the deck is stacked is that on the Forest Practice board as one of YOUR representatives as "landowner at large" sits the head lobbyist for the Washington Environmental Council. Weyerhauser is not the most appropriate entity to represent the interests of private property owners.
Most of the DNR staff tasked with implementing RMAPs are fairly reasonable people, in many cases friends or neighbors. Most of them are honestly trying to use a common sense approach and to minimize the impact on landowners as much as possible.
We need to remember that they didn't write these rules, they are only the messenger, and many of them are not sold on the message either.
Over the last 20 years I have had extensive dealings with DNR and found them to be flexible and fair, in most cases. That said, I have also found that it only takes one environmental extremist or bureaucrat with an agenda to make our lives hell. I'm not willing to take that chance. With the information I have now, I question how I or any landowner can in good faith enter into a RMAP contract with the state. I question that many landowners will be able to comply with the on the ground requirements, or sign an agreement that seems so morally wrong.
I hope and pray that we are able to get some kind of a delay of the implementation of these unworkable and flawed regulations, and a chance to reopen negotiations with meaningful representation for those most affected, the small private landowner. The other options are almost unthinkable.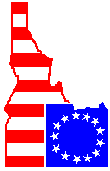 Home - Current Edition
Advertising Rate Sheet
About the Idaho Observer
Some recent articles
Some older articles
Why we're here
Subscribe
Our Writers
Corrections and Clarifications
Hari Heath
Vaccination Liberation - vaclib.org
The Washington Farm Bureau will hold a series of informational meetings on the Department of Natural Resources' Road Maintenance and Abandonment Plan regulations. Meetings dates are listed below. Locations will be added as arrangements are completed.
May 23 - Montesano -- City Hall, 112 N. Main (6:30-8:30 p.m.)
June 3 - Dayton -- Star Steak & Seafood Restaurant, 525 W. Main St. (7-9 p.m.)
June 5 - Spokane -- DoubleTree Inn Downtown (next to the Convention Center). (7-9 p.m.)
June 10 - Bremerton -- Presidents Hall, Kitsap County Fairgrounds, 1200 Fairgrounds Road. (6:30-8:30 p.m.)
June 11 - Mount Vernon -- Cotton Tree Inn, 2300 Market St. (6:30-8:30 p.m.)
June 12 - Ellensburg -- Hal Holmes Community Center, 201 N. Ruby St. (7-9 p.m.)
June 13 - Goldendale -- Goldendale Grange (corner of Darland & Wilbur (7-9 p.m.)
To receive updates on RMAP by e-mail, send request to RMAP@wsfb.com.
More RMAP information will be found at the Washington State Farm Bureau RMAPs page: http://www.wsfb.com/RMAP/Index.htm