From the August 2001 Idaho Observer:
---
Candy Gamache to run for Okanogan county sheriff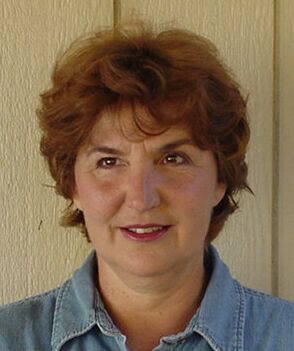 OROVILLE, Wash. -- Candy Gamache, 50, recently announced her candidacy for Okanogan county sheriff in the coming fall election. Gamache, who has lived in the Okanogan since 1993 and has been studying "the system" since 1996, is running as a Libertarian who wants to teach the people in her county how to take back their rights.
"Since Mark Alan was thrown in jail earlier this year (The Idaho Observer, March and April, 2001) for operating a small radio station, I have been court watching. At least 80 percent of the cases that come to court the county or the state is the named 'victim.'"
Gamache has had no negative feedback. In fact, she believes she will defeat Mike Murray for the county's top cop position. Murray, who has been an Okanogan deputy for many years, replaced Jim Weed who resigned last February one week before Mark Alan was arrested by federal marshals under false pretenses.
The Okanogan is ripe for change. Federal land use policies have been diminshing local farmers and ranchers' access to water over the last two years. The area's economy has been wiped out and the once thriving communities are dying. The county is home to significant numbers of disenfranchised people, some of which have not voted since the 60s but will come out to vote for Gamache who is outspokenly pro-American, pro-private property rights and anti police state. "We are coordinating a voter registration drive through the local veterans groups," said Gamache.
The changes Gamache intends to bring to county law enforcement will not be in the best interests of the corporate county and the corporate state for which county sheriff's departments have become revenuers. She believes that there will be some opposition to her plan to protect and serve and live and let live at the corporate level, but also believes that most members of the existing department staff are good people who will be supportive of her constitutionally-based policies.
Approximately 15,900 Okanogan county residents voted in the last presidential election. Gamache figures that she could win the election with 7,500 votes. All of the people she has talked to so far will cast a vote in her direction.
Dana Kennedy, whom Gamache describes as an honest, well-intended citizen, is running for Okanogan County Treasurer. There was recently some controversy regarding the activities of the sitting treasurer who was not able to account for the disappearance of a substantial amount of money. "I am sure I can do better than that," Kennedy commented.
"My main focus, aside from getting rid of meth labs, is to educate people and educate deputies and other local officials as to peoples' rights and responsibilities," said Gamache. "If we don't get people into office who understand the system, it will never change," she added.
Gamache is hopeful that she will be able to debate her opponent in a public forum. The IO hopes that Gamache's campaign will inspire pro-Americans to run for public office.
***
For further information contact the Committee to Elect Candy Gamache for Sheriff at 509-476-3523.