From the September 1999 Idaho Observer:
---
An open letter to the governor's office:
To: Julie Harwood, Governor's Scheduler, E-mail: jharwood@gov.state.id.us; Phil Reberger, Chief of Staff, E-mail: pr.chief@gov.state.id.us; Julie Tensen, Special Assistant to the Governor, E-mail: jtensen@gov.state.id.us; Michael Bogert, Counsel to the Governor, E-mail: mbogert@gov.state.id.us; Brian Whitlock, Communications Director, E-mail: bwhitloc@gov.state.id.us; Mark Snider, Press Secretary E- Mail: msnider@gov.state.id.us; Gary Smith, Director of Governmental Affairs, E-mail: gsmith@gov.state.id.us; Brian McCormack, Special Assistant to the Governor, E-mail: bmccorma@gov.state.id.us; Patricia Kempthorne, First Lady of Idaho, E-mail: 1stlady@gov.state.id.us; Brooke Gambrell, Special Assistant to the First Lady, E-mail: bgambrel@gov.state.id.us; James V. Hawkins, Director, Early Childhood Development, E-mail: jhawkins@gov.state.id.us; Rich Stover, Constituent Services, E-mail: rstover@gov.state.id.us; Allison McClintick, Constituent services, E-mail: amcclint@gov.state.id.us; Kate Montgomery, Constituent Services, E-mail: kmontgom@gov.state.id.us. Support Staff: Joanne Dick, Administrative Secretary, E-mail: jdick@gov.state.id.us; Cathy Josling, Administrative Secretary, E-mail: cjosling@gov.state.id.us; Patricia Ahrens, Administrative Secretary, E- mail: pahrens@gov.state.id.us; Cheryl Dick, Constituent Services Assistant, E-mail: cdick@gov.state.id.us; Claudia Simplot, Receptionist, E-mail: csimplot@gov.state.id.us; Edward Lodge, Jr., Receptionist, E-Mail: elodge@gov.state.id.us; Samantha Lawlis, Receptionist, E-mail: slawlis@gov.state.id.us:
This letter is being forwarded to you in response to three cases of obvious injustice that nobody except the affected people and The Idaho Observer seem to care about. All attempts to seek administrative and/or disciplinary remedies within the system have failed utterly. The victims are told that because of certain bureaucratic technicalities, this or that government entity is unable to help them and that they should seek competent legal counsel.
One man, Rex Prewitt, was asleep on his couch at 11:30 p.m., January 26, 1999, when, without an arrest warrant, two Bonner County sheriff's deputies allegedly investigating an attempted burglary pepper sprayed and shot Prewitt. It is impossible for Prewitt to have committed the attempted burglary. According to court transcripts, the deputies have changed their story at least seven times. At sentencing, ex-Deputy Skinner, who resigned after the incident, changed his story again -- this time in a manner that excludes forensically established facts. Judge Michaud did not hold Skinner in contempt and Prewitt's counsel former Bonner County Prosecutor Tevis Hull did not object. Judge Michaud sentenced Prewitt to serve 7-10 years in prison for being alseep on his couch and for being shot by sheriff's deputies. We know the case inside and out. This man, a good man, a family man, is in prison because a lot of people lied to the court and presented falsified evidence to the court. Neither Prewitt's counsel nor the court attempted to prevent or correct the lies. The people who perverted the system to achieve the conviction of an innocent man are free while Prewitt sits behind bars.
Another man, Harley Lance, who was also sentenced by Judge Michaud, is currently serving 2-6 because the judge decided to sentence him for watered down versions of drug possession charges for which he had declared a mistrial after the jury had been hung on them. In other words, Harley Lance would be a free man now if Judge Michaud had listened to the jury. It is also interesting to note that the prosecution had stated for the record that it would not seek to refile charges against Lance. Since Lance had spent over 200 days in jail and the jury failed to reach a guilty verdict, did Judge Michaud believe that it was his duty to save Boundary County the expense of a civil damages suit by sentencing him to prison for crimes that the evidence suggests he did not commit? Did he also sentence a provably innocent man to prison to cover the fact that the arresting deputies cannot agree on a story and that it appears evidence was planted to make Lance seem guilty of possession of large quantities of drugs with intent to distribute?
Finally, the case of the mysterious death of John Wimberley. The evidence suggests that ISP Officer Scott Swearingen ran Wimberley, 19, off the road and into the Middle Fork of the Clearwater River in Kooskia. Wimberley, apparently alive, slipped into the river and floated downstream to a location that was picked up by a tracking dog. Two weeks later, he was found drowned less than a mile downstream on the other side of the river wearing different clothes than he was least seen wearing. There is so much evidence of a literal cover-up here that it is not outside the realm of possibility that Wimberley was found by authorities and murdered to cover Swearingen's inappropriate abuse of authority that violated ISP chase protocols.
Why should these people, who are suffering horribly as a result of lawless and discompassionate actions of their government, be forced to seek "competent" legal counsel in a vain attempt to find justice within the same system that victimized them in the first place? Why isn't the state interested in investigating these cases when it can be proven that state employees have lied and violated laws to convict, imprison and possibly and kill innocent people? In case you didn't know, it is nearly impossible to find competent legal counsel that is willing to go up against its legal brethren. If you can find competant legal cousel that you actually trust, they will not pursue the matter on a contingency and want huge retainer fees that common people simply cannot afford.
Unless you people, the governor's staff, after studying the evidence and determining whether or not they have merit based upon the facts and not political convenience, put enough pressure on the appropriate taxpayer-funded disciplinary entities, these cases will go unresolved; innocent men will stay imprisoned and a murderer will remain at large. Bad things will continue to happen to innocent, law-abiding and tax-paying citizens if the state fails to stand up for truth and justice. Please do something. We have been totally frustrated in our attmepts to negotiate the spider's web of bureaucratic nonsense that seems determined to protect the interests of the truly guilty government employees at the expense of innocent, ordinary people. Call me. We have all of the documents to prove these allegations. (DWH)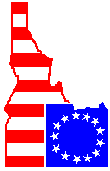 Home - Current Edition
Advertising Rate Sheet
About the Idaho Observer
Some recent articles
Some older articles
Why we're here
Subscribe
Our Writers
Corrections and Clarifications
Hari Heath
Vaccination Liberation - vaclib.org